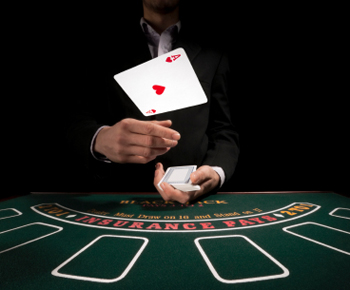 For the ultimate in professional blackjack training, sit down face-to-face with Mike Aponte for your very own private coaching. In a one-on-one or small group setting, Mike will become your personal blackjack coach and mentor.
The same training system the MIT Team used to win millions will be customized to your knowledge and skill level. In addition to learning the optimal playing and betting strategies from an insider's perspective, you will also learn how to master Mike's methods and techniques to develop world class skills. Both knowledge and mistake free execution will make you a winner.
You not only will you receive step-by-step, hands-on instruction from the World Series of Blackjack Champion. Mike will also assess your game and tailor your personal blueprint for success. Training schedule, game selection and money management to help you achieve your blackjack goals.
Schedule your private training in Las Vegas or even have Mike travel to meet you in your own hometown. Contact Mike today to learn how to turn 21 into an exciting and profitable investment opportunity.
Call (310) 746-3825 or contact Mike below.
[Form id="5″]